FUTURE
UNIVERSE MAGAZINE LAUNCH, date tbc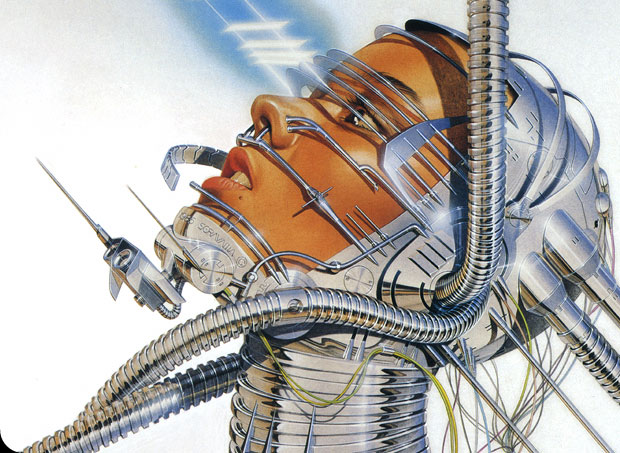 More information to come
PREVIOUS
VIEW FROM THE FIRST FLOOR, as part of PAMI
19 / 10 - 23 / 10
View from the First Floor was a video intervention screening out of the five first floor windows of INLAND gallery.

INLAND curated this exhibition for PAMI with an interest in the dissemination of moving image. The project pitched models for communication against the practical restraints of the gallery space. A contrast was drawn between the ephemeral qualities of moving image in relation to the enduring nature of architecture.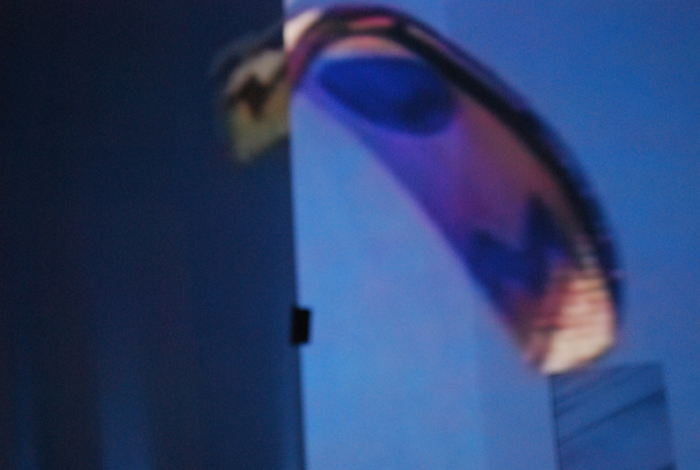 RECENT WORKS, NATASHA COX,
16 / 8 - 17 / 8
Shells and surfaces, surrendered faces, detached silhouettes.

These rocks and stones weren't always fractures, fragments.

They were carved and chopped, sometimes by their own crag. Pushed out by a blade. Released naturally but meticulously, and always silently, from their previous broad and flat densities.

Now they have their own edges and they will cast their own shadows. Shadows cast out and drop upon a new membrane. And this perfect skin will go on to generate more objects of interest. Everything moves in cycles, and within the circles are moments of compounded stillness that will go down, forever descending, created by the sharpest cuts.

Reductions are reversed, becoming un-exchangeable.
ALBION, STEPHEN EMMERSON
9 / 8 and 10 / 8
Albion was a poem-installation based on psychogeographical information and psychic and paranormal investigations that explore Blake's complex methods of composition and mythopoetics. It was also an attempt to reconnect with the political aspects of Blake's work.
IN SYNERGY, LAUREN HOULTON
26 / 7 and 27 / 7
"One evening we went, anxious build up and all that expectancy...and then walking down the huge queues, worries, tensions about whether the bouncers are going to find something when they search and kick you out. You can hear the noise, really thundering, and we just went in, and went straight up to the top, to the balcony section, and just sort of glanced down, and it was just absolutely incredible. And all of a sudden I was just taken away, completely taken away. New world. New sound. New life. Everything felt so right. A huge, glowing, magical YES."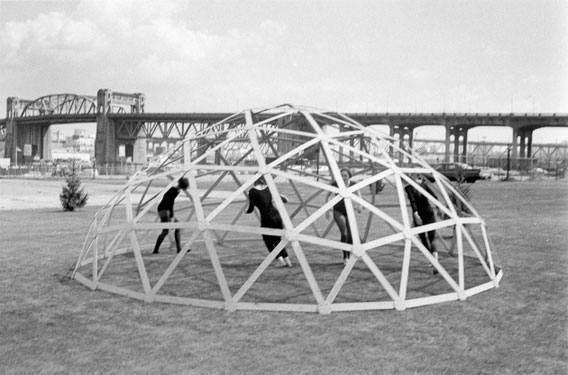 ININLAND, as part of Camberwell Arts Week
dates here
To coincide with Camberwell Arts week (17th-21st June 2012) Inland invited artists to respond to a temporary exhibition space within its gallery walls.
PROJECT B, ALICE MENDELOWITZ
24 / 5 / 12
The Sensory Landscape of Cities – Charles Landry
The City is a 360 – degree, all embracing, immersive experience, but we sense, feel, and understand it through increasingly narrow funnels of perception. What might those be? Are they set at 90 or even 45 degrees? Our sensory landscape is shrinking precisely at the moment it should be broadening. Our perceptive capacities are cramped because we do not sufficiently recognise or use most of our senses. Yet we need to stretch our awareness so that we can discern the things that matter and deal with them. The sensory landscape of a city is comprised of the totality of experiences we perceive by being in and navigating a city. I refer to not only the classic five senses, including sight, smell, sound, and touch. These are tangible. But our landscape also includes invisible perceptions such as electro perception. The city is a vast, dense sea of electrical energy fields and waves estimated to be 100 million times stronger than they were one hundred years ago. These massive currents crisscrossing the urban environment are unseen, unfelt, unheard, and without taste or smell. The accumulative cocktail of magnetic and electrical fields generated by power transmission line, pylons and masts, mobile phones, computers, television and radio, lighting, wiring and household appliances can seriously interfere with the subtle natural balances of each cell in our body. The sum of perceptions is experienced emotionally. How we experience these senses determines the mood, disposition, temperament, and, ultimately, the personality of a city. In an iterative process, the effect of these tangibles and the imperceptibles shapes reinforces how we perceive the city and what it becomes.
BRISTOL DIVING SCHOOL, PRODUCTION LINE 30 / 3 and 31 / 3
Production Line was a performance that attempted to show how the people, jobs and processes that make up Bristol Diving School can be arranged in time.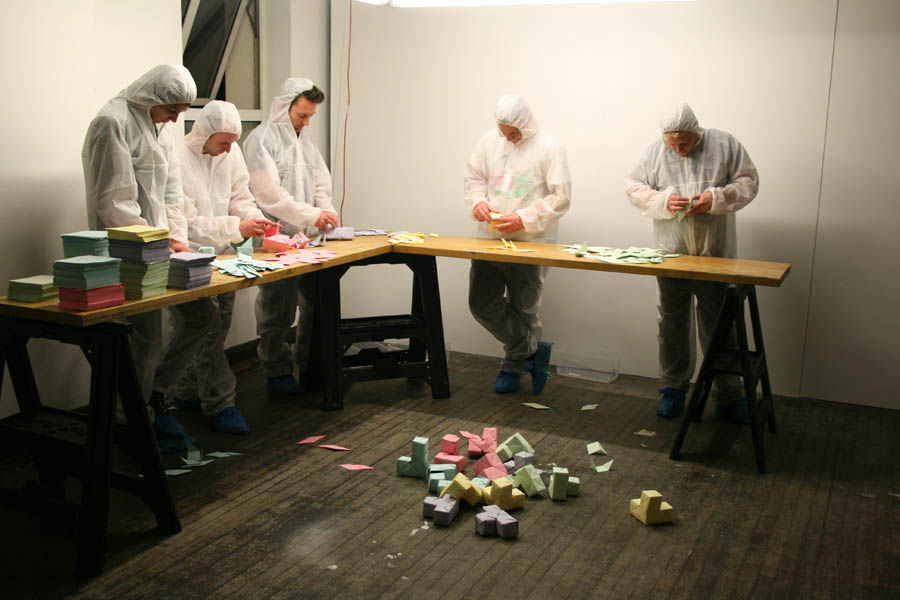 DIVINE PARTYTIME, LEE MARSHALL, ZUZA MENGHAM, ALEX STRACHAN, ANNIE STRACTAN, TAKESHI SHIOMITSU AND BEX WILLIAMS
25 / 2 and 26 / 2
Inland Studios presents Divine Party-time; an exhibition exploring the "stuff" of contemporary anthropology. In bringing together six artists whose work makes, manipulates, and distorts imagery appropriated from popular culture, the strangeness of the everyday is questioned through the ambiguous, intuitive logic of painting and sculpture.
Curated by Annie Strachan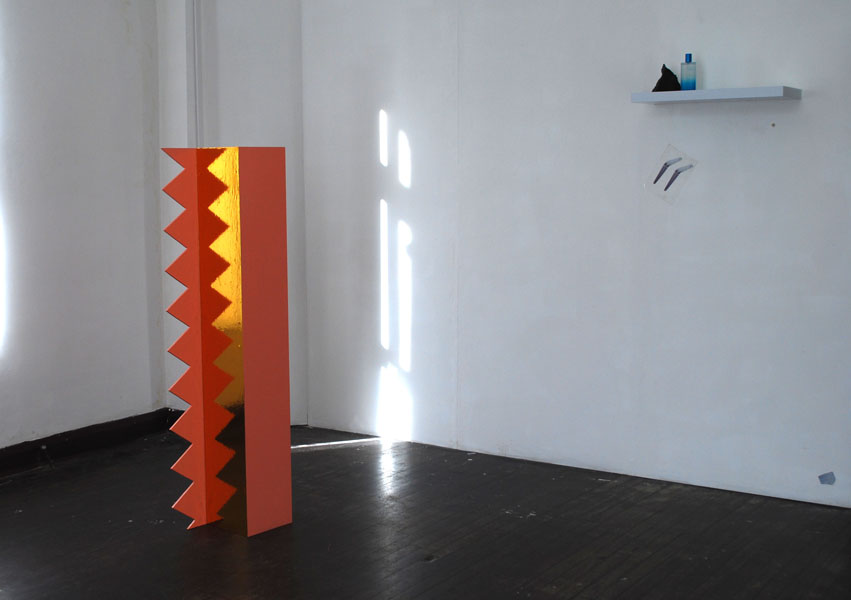 BOSCO VERTICALE CHORALE, BENJI JEFFREY
26 / 1
Bosco Verticale Chorale was a serialistic composition for a small choir. The piece finds unexpected origins in a diagram describing the proposed organisation of plant life within the Bosco Verticale or Vertical Forest model. This model, conceived by the architect Stefano Boeri Architetti, consists of two eco-compatible residential towers that are currently under construction in Milan. The project proposes the vertical densification of nature within the urban space to combat ongoing environmental collapse. Function becomes fantasy as Jeffrey's piece deals with a conscious misunderstanding of the diagram and plays it out to the full. A series of dialogues, found on the Inland website, accompany the performance, providing a fictional clarification of the artists intention. The diagram transforms to become both theater and fiction.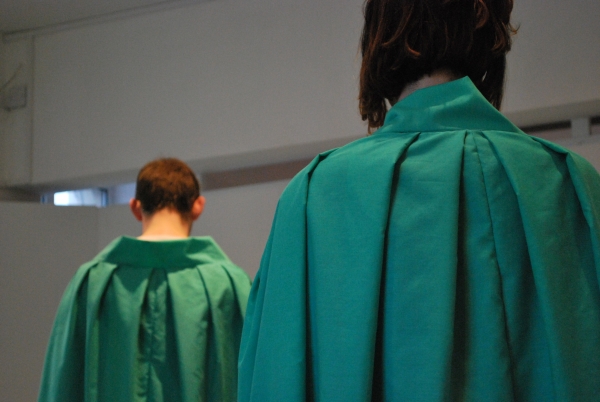 EN DOS PARTES, ALICE MENDELOWITZ
25 / 10 - 27 / 11
This exhibition has evolved from an Inland Studios project, undertaken over the summer in Frailes, Spain. The initial concept was a film hinged upon mirroring the two locations of Spain and England, but progressed into other things. I wanted to return to the original idea of two locations being brought together. Developing new images composed of source imagery partly from Spain, partly from London.





CHIMERA, a collaborative film by Benji Jeffrey, Keira Greene, Lauren Houlton, Bella Marrin, and Alice Mendelowitz
30 / 9 / 11
"Quimera" was a short film, created and screened in the town of Frailes, Spain. The intention behind the film was to relocate the town within a hinterland; a frontier space. We were interested in creating a sense of isolation that was both geographical and psychological. Out of this we hoped to construct a fiction around the spaces filmed and so form a new mythology of the town.

The English counterpart "Chimera" makes use of the footage and loose narrative structure conceived in Spain and develops upon the themes of alienation and dislocation. With this second screening in London the film has been removed from the place of its conception and so the idea of relocation and the sense of a remove have become central. The filming sites of Frailes assume a new alien character. The original footage has been brought together with footage collected elsewhere, and so the idea of location within the film takes on a new complexity; a further degree of abstraction and illusion.